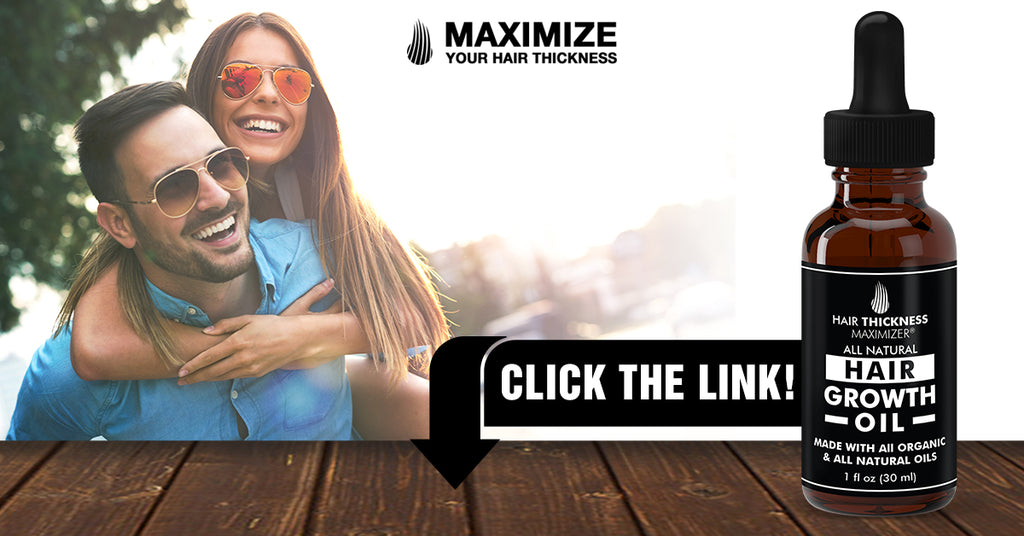 Finally, hair oils are another treatment to look into, which can help you growth thicker, fuller looking hair. These are applied directly to the hair and are let sit on for a specific period of time so the hair and follicles can absorb it, which then helps to stimulate greater growth.
Here again, you want to be looking for natural ingredients only. Remember that anything you put on your scalp does have the potential to seep into the skin so considering this is your brain underneath, you don't want to take any risks. Going all natural will help give you the peace of mind you need.
 Hair Growth Oil: https://www.amazon.com/Hair-GUARANTEED-Thickness-Maximizer-Thickening/dp/B075QZ3MN3
Look for natural ingredients such as castor oil, jojoba, argan oil, rosehip, cayenne extract, pomegranate extract, alfalfa extract, spearmint, rosehip, ginkgo biloba, lemongrass, and tea tree. Together these can help to nourish your hair and help promote restoration.
If you can find a blend of these ingredients to help maximize your results, that's the best case scenario. Find this in Organic Hair Growth Oils For Hair Thickening By Hair Thickness Maximizer.
 Hair Growth Oil: https://www.amazon.com/Hair-GUARANTEED-Thickness-Maximizer-Thickening/dp/B075QZ3MN3