All about Hair Building Fibers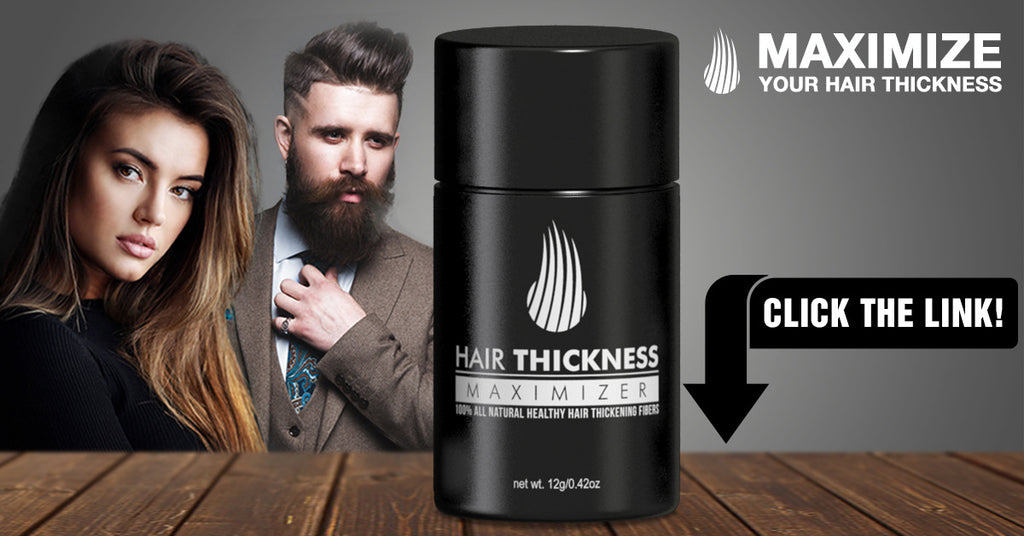 Hair Thickness Maximizer Hair Building Fibers: https://www.amazon.com/Hair-Thickness-Maximizer-2-0-Concealing/dp/B078SPDJXQ/

The first and hugely popular way to help achieve thicker looking hair and make hair loss less noticeable is to use a hair thickening fibers. These are plant based fibers that help to attach onto the hair shafts of the hair you do have and mimic additional hair growth. These fibers use electromagnetism to bind to your existing hair. Your natural hair is positively charged while these fibers are negatively charged, so this causes the fibers to become locked into place, thickening the actual diameter of each of your own hairs. So it works to enhance your own hair, giving you that realistic looking effect.
You simply sprinkle these onto areas you are thinning and watch them dramatically transform. They can cover any bald patches you may have or areas where you are seeing skin through the hair. The nice thing is that this is a non-permanent solution and washes out easily with shampoo. Therefore you can use a little or a lot depending on the day and what all you have going on.
The Hair Thickness Maximizer 2.0 is one product to check out here if you want to go this route. Most of these hair powders use keratin building fibers, which are not natural for the body however this product uses natural plant based fibers, so poses no risk of unwanted side effects.
It's available in six different colors from blondes through browns to black and grey. No matter what type of hair loss you have, you can use this product with ease.
Hair Thickness Maximizer Hair Building Fibers: https://www.amazon.com/Hair-Thickness-Maximizer-2-0-Concealing/dp/B078SPDJXQ/